Configure Firmware
Provides a frontend for hardware features like built-in effects, brightness, DPI and polling interval.
Controller, Tray or Terminal
Accessible via 3 interfaces:
The main application, tray applet*, or command line.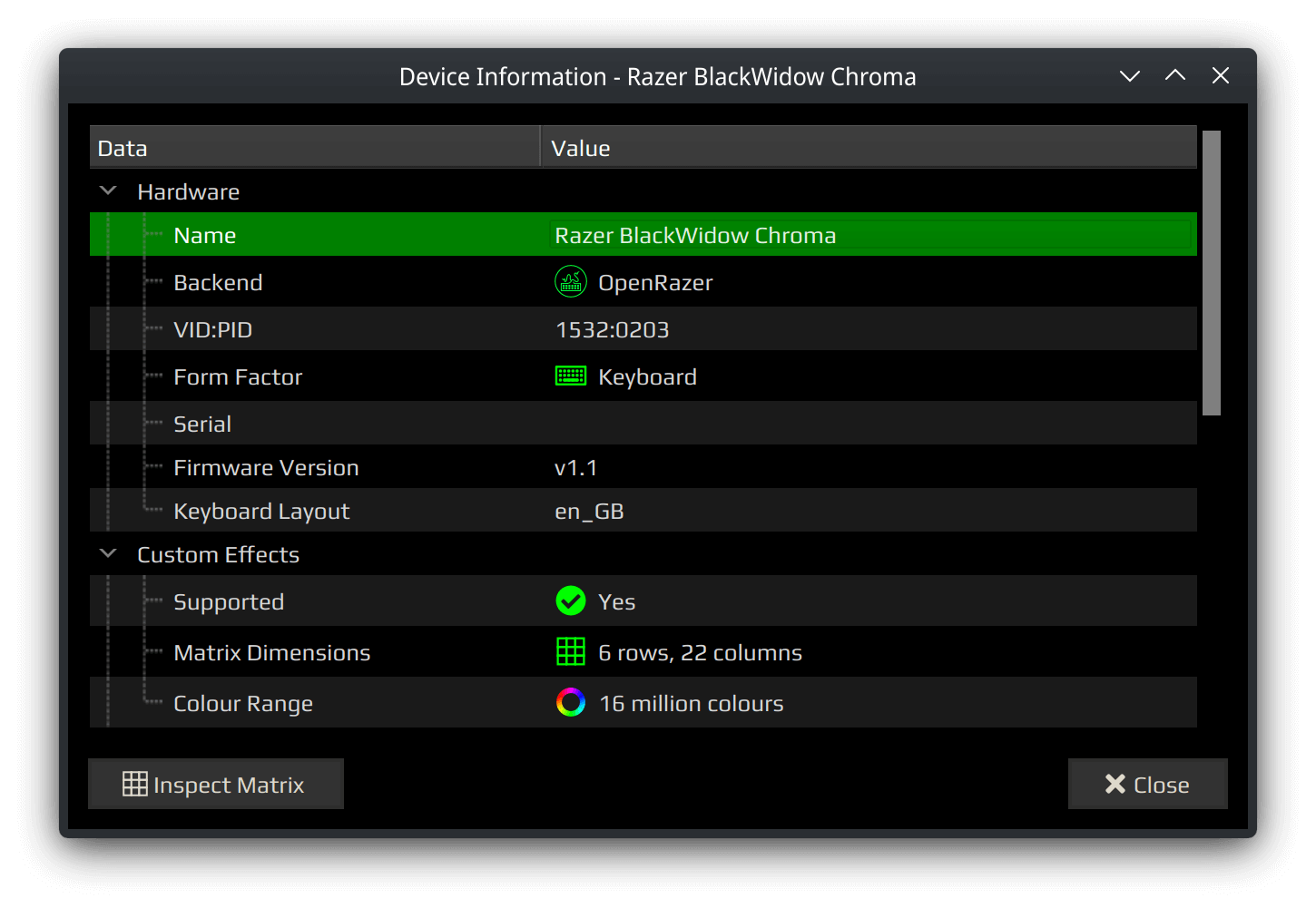 Inspect Device Info
Find out the firmware version, serial number and test individually addressable LEDs.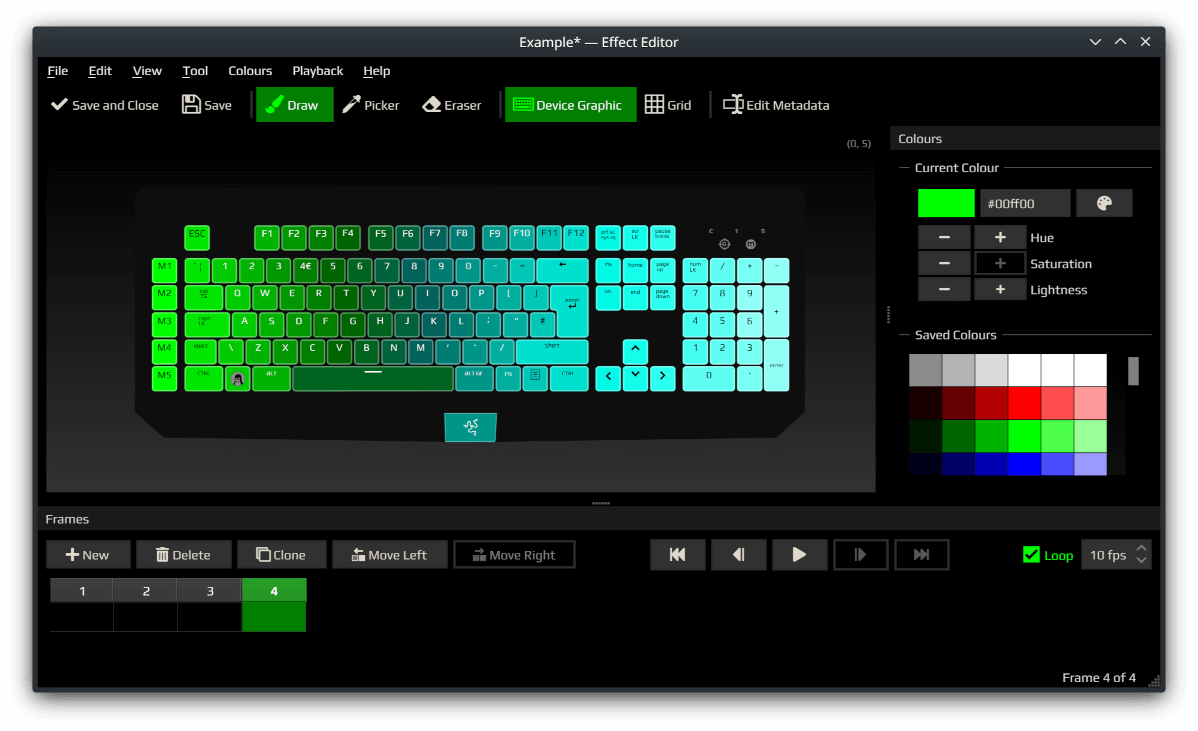 Design Custom Effects
Created in pixels and frames. Make static or animated mappings for your game, application, or ambience.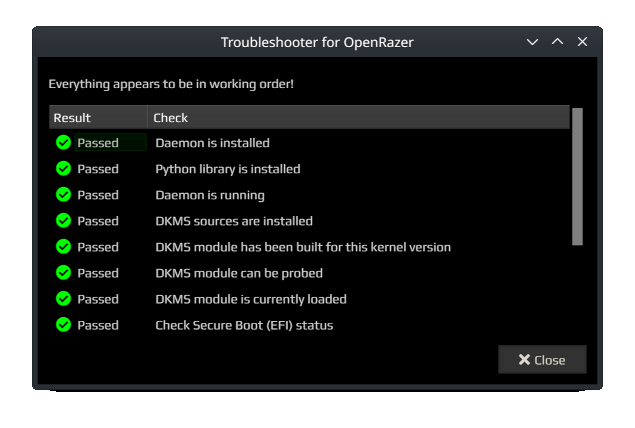 Troubleshooter Included
OpenRazer not working? No devices found? Find out the problem.
Multiple Distro Support
Packaged for the circle of friends, green chameleons, blue arches and more.
More Details
More in the pipeline!
To learn more about the project, visit the documentation website (accessible via "Docs" tab in the top-left)
---
* To use the tray applet, your desktop environment needs to support the system tray or indicators. Some distributions & environments require additional steps.