Welcome, BlackWidow & friends!
Polychromatic is a frontend for OpenRazer that enables Razer devices to control lighting effects and more on GNU/Linux.
Download
Manage RGB lighting peripherals on GNU/Linux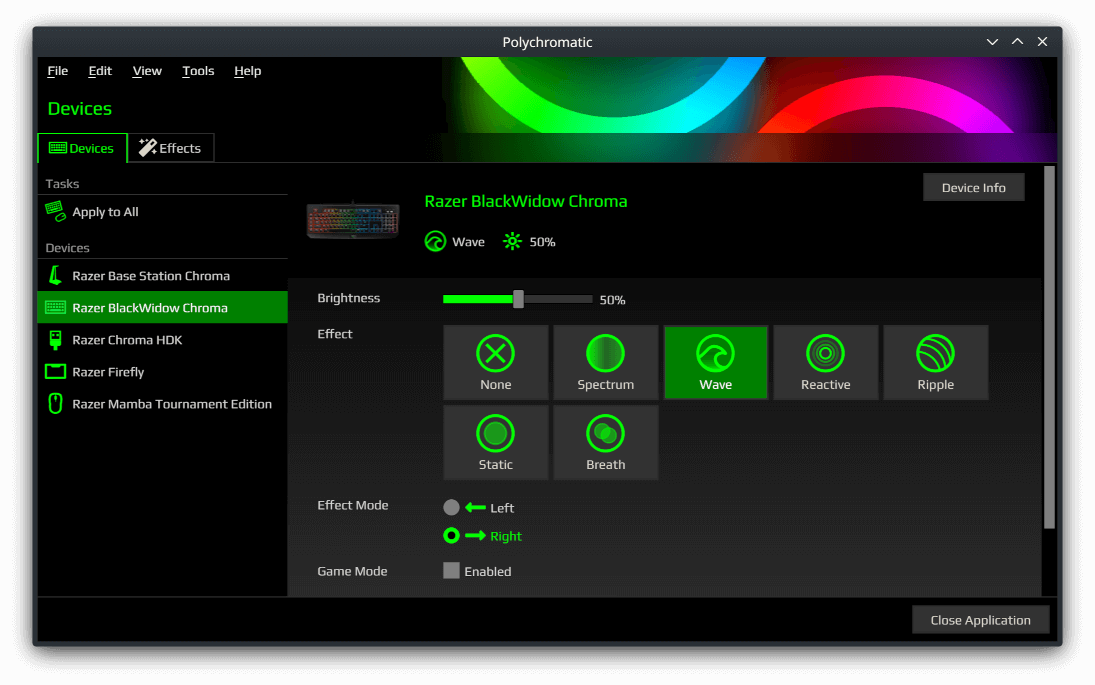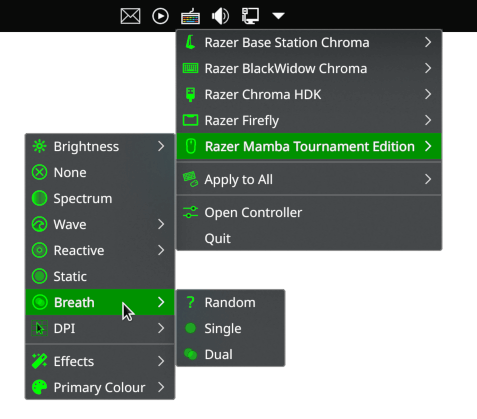 Compatible with OpenRazer
No clouds, no login
Software running locally on your computer, like it should.
It's free and open source
Licensed and distributed under the GPLv3.
Snake, meet penguin.
Polychromatic complements OpenRazer for controlling Razer hardware on Linux, with more features and vendors still to come!
(Legal stuff: the real snake logo is trademarked, and both projects are NOT afflicated by Razer!)