Welcome, BlackWidow & friends!
Polychromatic is a frontend for OpenRazer that enables Razer devices to control lighting effects and more on GNU/Linux.
Download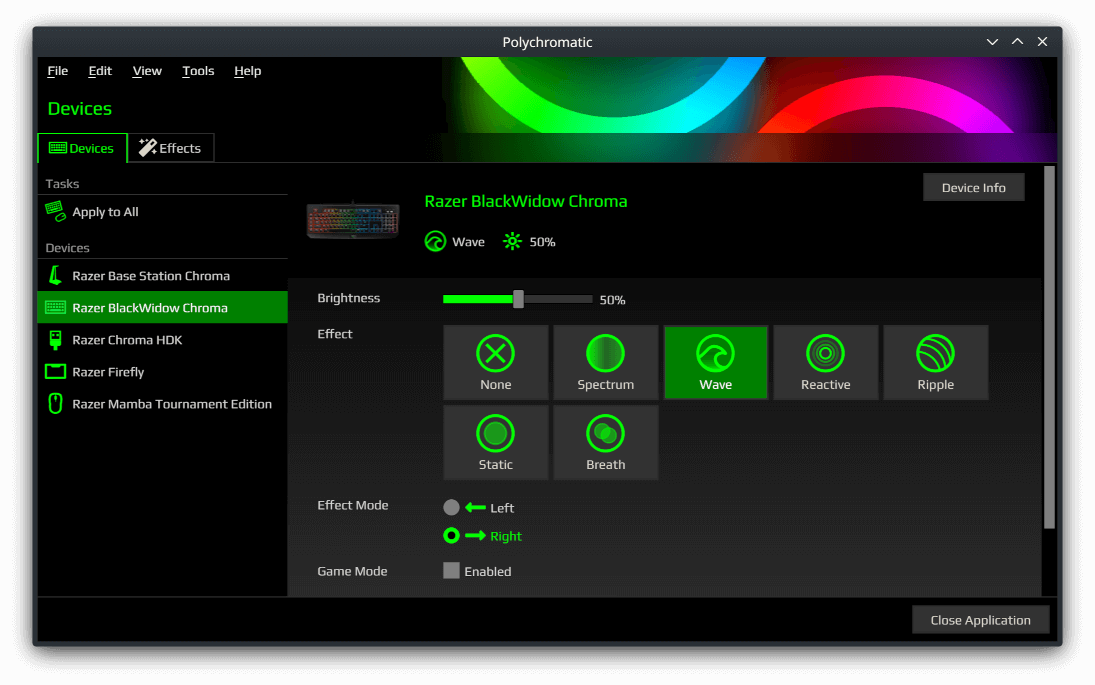 Controller
The graphical application to set effects, create key mapping for applications and manage hardware settings.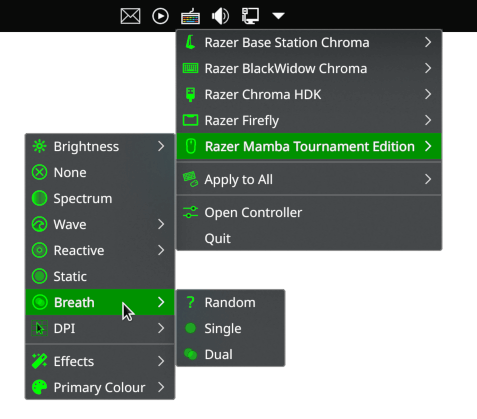 Tray Applet
Conveniently alter the lighting and features of your devices a few clicks away.
The next version will introduce a command line tool for keyboard warriors!
---
No clouds, no registration
Local software that runs on your computer, like it should.
It's free and open source
Licensed and distributed under the GPLv3.
---
Razer, snake… meet penguin.
Whether you've got one or planning to buy Razer peripherals, OpenRazer + Polychromatic will cover your gaming weapon.